As application packagers with a total of more than 7000 silent installation package experience including MSI, App-V, XPF, ThinApp, Mac, AppX and MSIX, packaging for hundreds of enterprise companies worldwide we want to share the reasons why you need to repackage an EXE to an MSI.
These are the cases when you need to repackage an EXE to an MSI
When the installer doesn't support silent install. In an enterprise environment, all application packages must support silent installation.

When an application is installed to a per-user location. Some applications can introduce significant risks to the security of the environment by installing executable binaries into a per-user location.

To know exactly what will be changed on the system. For an EXE installer, you will never know for sure what will be installed as it could uninstall shared dll files and behave unpredictably.

To know the behavior of the installer during the deployment. With an MSI you can see everything that will be changed on the system.

Easier to control and application configuration – disable automatic updates, change the application server name using properties. MSI repair mechanism allows easy revert to the original configuration if it is broken.

Standardize upgrade functionality using MSI upgrade table. EXE installers, on the other hand, can force reboot the user's computer during or after the upgrade.

When the installer doesn't support installation from the system account. We have seen a few of these installers that install correctly from the administrator account, but fail to install from SCCM that uses system account.

To ensure clean uninstall. With EXE installers usually, there is at least something from installed files, folders or registries left after the uninstallation. Additional effort is necessary to write scripts to remove all installed system changes and leave the system as it was before the installation.
When you should NOT repackage an EXE to an MSI?
For some specific cases it is not recommended to repackage an EXE installer:
If in the EXE contains a wrapped MSI file. In this case, try to extract MSI file and install it. No repackaging is needed.

Applications like Microsoft Office, Autodesk, Adobe and others that have vendor designed deployment solutions.

Applications that support silent installations and have very complex installation logic that is changing too much and is not feasible to test if all application functions are working correctly in a reasonable amount of time.
How to repackage EXE to an MSI?
Master Repackager is software that allows you to repackage an EXE installer to an MSI and will do most of the work for you.
There are only 4 main steps you need to do to repackage an EXE to an MSI:
1. First Snapshot - Prepare your environment and create the first snapshot that will scan your system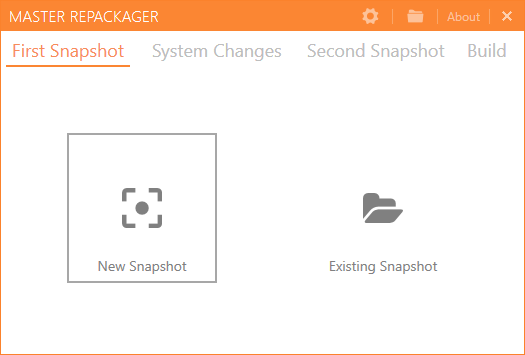 2. System Changes - Install your EXE installer and apply configuration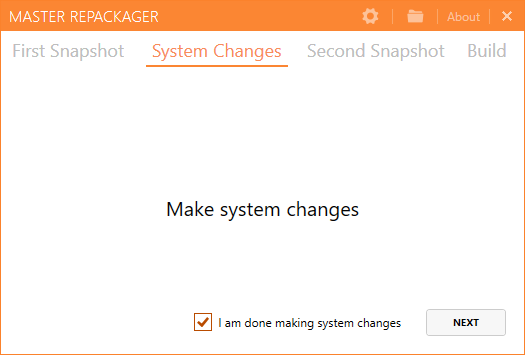 3. Second Snapshot - Create the second snapshot that will scan your system after the EXE installer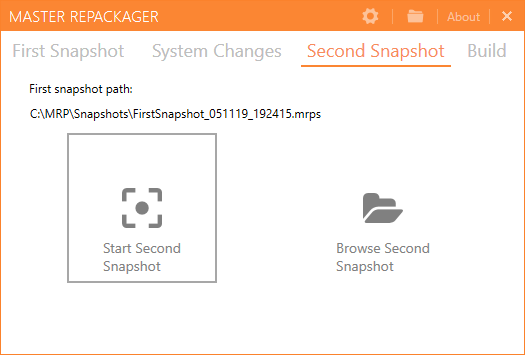 4. Review what is captured and build MSI with a click of the button.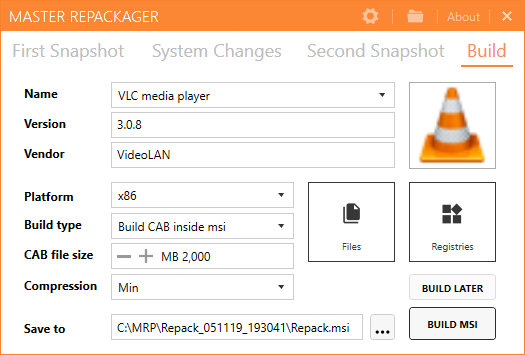 Contact us if you have any questions, else get a trial to see it for yourself and then purchase a license it's only 499 EUR.